There are almost more than 1500 species of geckos on this planet, among which crested geckos are one of the most popular to be kept as pets. It is essential to provide your crested gecko with an extreme diet with a correct balance of nutrients, protein and other resources. Before we know What Fruits Can Crested Geckos Eat? This raises an important question: Can Crested Geckos Eat Fruits. 

In this article, we are going to talk about important aspects of your crested gecko's diet. 

As you know, they need calcium, and you can provide them calcium by feeding fruits as an occasional treat in moderation. In this article, we are going to learn about what fruits can crested geckos eat. 

Certain fruits are great for crested geckos and their health, while others can impact adversely. When choosing fruit and mixing it with their diet, you should consider calculating the calcium to Phosphorus ratio content. 

You should only choose fruits that are high in calcium but low in Phosphorus. So let's learn about what fruit can crested geckos eat and what are dangerous to them.


Can Crested Geckos Eat Fruit?


Crested geckos can eat varieties of fruits that are high in calcium but low in Phosphorus content. Fruits like apricots, peaches, apples, papayas, and nectarines are such examples. At the same time, fruits like avocado or starfruit are toxic to cresties. 

As you know, geckos do well not only on fruit but also on insects; make sure to learn what insects can crested gecko eat. I don't know if you know this, but crested geckos have many nicknames like frugivorous geckos, velvet geckos, and eyelash geckos. 

Other fruits like grapes can also be fed to some species of geckos. All the fruits mentioned here are only good for crested geckos and not just some random species. 

Other species like African and leopard geckos are strictly insectivorous. If you are looking to feed fruits to your pet, make sure you know what species your gecko is. 

Unlike Leopard geckos that feed on insects only, crested geckos can eat fruits, vegetables and insects. In captivity, crested geckos can be offered insects like roaches, superworms, crickets, mealworms, and others as a staple diet.
 
Avoid feeding, just any fruit treated with pesticides or chemicals. First, clean the fruits entirely and then consider smashing them into liquid or pieces to fit your crested gecko's mouth. Let's learn other fruits that are healthy and not healthy as well for crested geckos.


What Fruits Can Crested Geckos Eat?


Can Crested Geckos Eat Grapes?

Crested geckos can eat treats as an occasional treat, but the lousy calcium to Phosphorus ratio is not suitable as a staple diet. Plus, grapes are not easily found in the wild, where crested geckos thrive. 

However, being low in oxalic acid level, crested geckos can have grapes as an occasional treat once a month. If you have been feeding your crested gecko commercial food or powder is, you were then offering grapes in small finely chopped pieces only as a treat once a month only to your crested geckos. 

Grapes are great as treats but not as a staple diet. Talking about the nutrients found in grapes, your crested gecko will have an amount of little protein, fat, carbohydrate, fiber, potassium, iron, and calcium.


Can Crested Geckos Eat Apples?

Occasionally, crested geckos can have apples but without their seed. Please choose the most common apple and cut it into fine pieces to fit in their mouth. 

Depending upon your crested gecko's reaction and preference, you can continue feeding Apple occasionally but make sure to maintain frequent days intervals. In Apple, the calcium Phosphorus ratio is balanced, so taking baby steps to provide them.  

Talking about its nutrients, your crested gecko will get low protein, a high amount of carbs, and sugar during a moderate amount of fiber. It also contains almost 86% water and 0.2 % fat.


Can Crested Geckos Eat Bananas?

Yes, crested geckos can have and eat bananas, but you should only offer them as a treat due to having poor Calcium to Phosphorus ratio. Just smash or liquefy the bananas to provide them with. Banana shake will be helpful for crested geckos to eat conveniently. 

In most cases, crested geckos show interest in eating fruits. Talking about its nutrient value, it has good carbohydrates, sugar, fiber, and potassium. Crested geckos love the Pangea diet like their fellow mourning geckos or gargoyle geckos.


Can Crested Geckos Eat Strawberries?

Yes, crested geckos can eat strawberries and other berries but only as an occasional treat. Most of the berries contain a poor balance of calcium and phosphorus ratio. Fortunately, strawberries are low in oxalic acid but are not famous for crested geckos. 

However, many people have tried feeding their cresties strawberries and mentioned their experience on forums. In my research, I found that the people who have experience, know what fruits play an essential part in consistently achieving better results. 

Small crested geckos cannot eat strawberries as a whole place, but it will be easy for them to adjust if cut into small pieces.


Can Crested Geckos Eat Pineapple?

Citrus fruits are bad for crested geckos' health. You should avoid giving pineapple to your crested gecko in any way because it can impact their health very badly. Some crested geckos may enjoy a few citrus foods, but it is rare. Cresties don't even go around pineapples. Other citrus fruits like lemon, orange, kiwi and more should be avoided as these fruits are known to impact Reptile's health. 


Can Crested Geckos Eat Peaches?

Peaches are great for crested geckos as they are high in calcium and low in Phosphorus. You can feed peaches in moderate amounts to your crested gecko without any worry. 

Other fruits that are high in calcium are also good, like papayas and nectarines. Peaches will offer fat, cholesterol, sodium, carbohydrate, fiber protein, and sugar.
 
It will also give vitamin A that supports your crested gecko's body function, heart system, nervous system, and skin health. The vitamin C will make your crested geckos thrive in it.


Can Crested Geckos Eat Mango?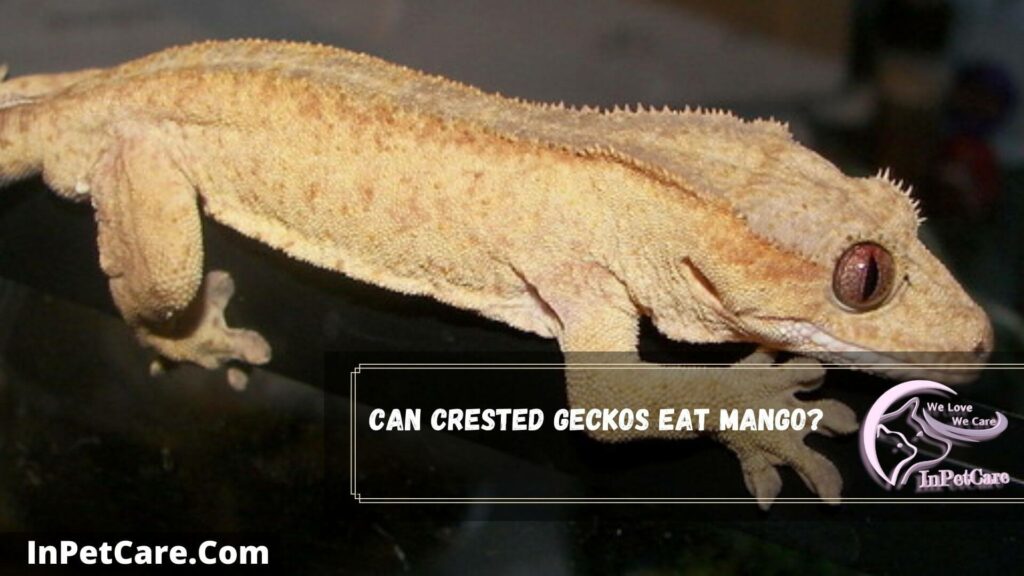 Yes, mangoes can be safely fed to crested geckos as it is good in the calcium Phosphorus ratio. Mango like Tommy Atkins mango native to Florida is healthy for crested geckos. 

Geckos can enjoy many health benefits as it contains fiber, a good amount of sugar, vitamin A, vitamin k, carbohydrate, and little protein.


13 Safe Fruits That Crested Geckos Can Eat

Apricot
Pear
Grape
Apricot
Fig
Banana
Dates
Peach
Watermelon
Plum
Blueberry
Strawberries
Nectarines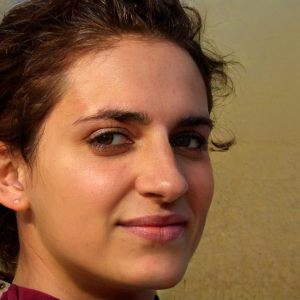 94% of pet owners say their animal pal makes them smile more than once a day. In 2007, I realized that I was made for saving Animals. My father is a Vet, and I think every pet deserves one. I started this blog, "InPetCare", in 2019 with my father to enlighten a wider audience.