Your pet canine can be spending much of his time sleeping on the couch or the floor. Unfortunately, there is no way to ask your dog the outright reason behind his/her choice. There can be many grounds that justify their sleeping patterns based on their body temperature, comfort, habit, spacing, and others. 
Source: puprise.com
Sleeping is a vital activity of the dog's life and a healthy sleep cycle of an average fido is somewhere between 12-14 hours per day. For a small pup, it can be somewhere between 18-20 hours a day. So, arranging a perfect retreat becomes essential where your furry friend feels comfortable snuggling down. 
What's even better is that you can take the beds outdoor and these can be even reliable as the best outdoor beds for dogs. Though, the task can be pretty much daunting with so many variations in dog beds available in the market. 
Here's a run-through of the dog bed varieties that will help you evaluate the type of bed your pooch will love relaxing. 
The Types of Dog Beds:
The standard dog beds are the typical canine mattress that resembles more like the pillow and cushion. One can expect variation in terms of shapes, sizes, materials, and colors. The fabrication materials are made from fleece, flannel, microfiber, faux suede, and others meant for the utmost comfort of your four-pawed companion. 
The cushioning is done from the polyester filling or foam padding coming with complete washable covers. Some beds even comprise cedar chips to impede odor and insects. You can easily pick from the commonly available shapes like round, oval, square, and rectangular based on the body weight and size of your dog. 
Orthopedic dog beds are customized especially for your canine friend having musculoskeletal problems and skinny body structure. It equally takes care of the dogs' comfort in the twilight years. The high-quality specialized padding foams adequately conform to the shape of the dog's body. 
It is perfect to evenly distribute the body weight and alleviate pressure from bony protrusions like joints. The beds provide outstanding support to the canine suffering from arthritis and hip dysplasia. With orthopedic beds, preventing calluses and sores in bony breeds like whippets and greyhounds is easy. 
If your fido spends maximum time inside the kennel or crate then a kennel dog bed is an excellent selection. It's more like a standard conventional mattress that constitutes a barrier between the pet and the cage's flooring. 
Some of these beds are designed with water-proof material for easy cleaning if your canine urinates within the surface. This is even suitable for traveling pets as a liner on the floor or surface. 
You might have noticed your pooch preferring to lie on the flooring after a play session or during the summer months. There are certain dog breeds that enjoy such a cooling sensation. 
Fortunately, manufacturers have designed cooling beds for dogs embedded with gel-like liquids or cooling materials. This bed provides much-needed comfort and convenience to your pet buddy. 
Some dog breeds require extra warmth and comfort to snuggle up. They are often prone to hypothermia compared to others, especially in the colder months. These heated dog beds incorporate different technologies that are similar to heating pads and electric blankets. 
This bed is also ideal for dogs with orthopedic issues having painful and immobile joints. However, you need to adhere to safety protocols as these operate on electricity. 
For added comfort, you can opt for a nesting dog bed featuring raised edges compared to the regular ones. The bolster or rims can fence the entire bed or a certain part of the bed. 
Source: mypetneedsthat.com
Its appearance is similar to a bird's nest making it enjoyable to curl up and have a comforting nap. It offers a couch-like comfort that your four-pawed buddy cannot resist during his/ her relaxation time. 
Many dog owners found elevated or raised dog beds to be a practical solution for their loyal companions. The distance between the pet's body and floor surface prevents them from catching cold and dirt. It also offers protection against pests and insects to a certain extent. 
The raised bed surface is mounted on frames made from metal, wood, wicker, or plastic. The sleeping surface of the bed is composed of durable mesh panels offering maximum ventilation and cooling. 
Some dog beds are designed like miniature tents or houses to provide an escape for your furry friend. It is covered or hooded with a standard dog bed placed within. 
It is typically suitable for dogs of smaller breeds or ones having a shy personality. 
Final Thoughts
Conduct a little research about your fido's sleeping pattern, behavior, body buildup, and health conditions. This will help you to know whether your dog likes his bed or not. 
Selecting the right bed will encourage your dog to sleep, rest, and even recover from health ailments.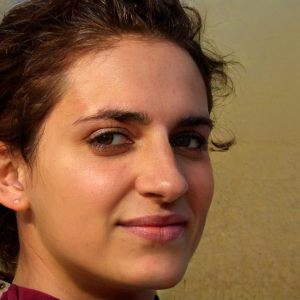 94% of pet owners say their animal pal makes them smile more than once a day. In 2007, I realized that I was made for saving Animals. My father is a Vet, and I think every pet deserves one. I started this blog, "InPetCare", in 2019 with my father to enlighten a wider audience.