When it comes to unconditional love, a devoted companion and continuous entertainment none other than dogs come to mind. These canine companions have played a key role in keeping humans physically and emotionally healthy.
Dogs can keep their keepers healthy, happy, and excited. Dogs are amazing creatures to deal with. Sometimes they don't respond to the orders of their masters. These dogs can be termed stubborn. A stubborn dog can make you shout your lungs out.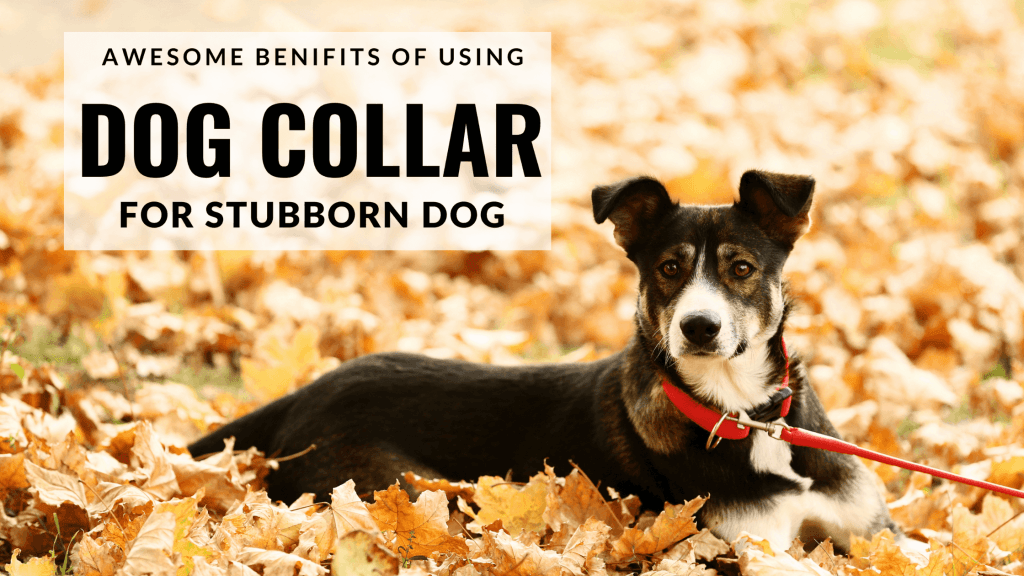 A stubborn dog can make you insane. When the verbal order fails, you feel helpless. Many people get offended by the obstinate behaviour of their dogs. It makes the owner frustrated and a helpless surrender.

Why Training Collar Is A Good Option?

Dog –keepers spend their hours training their little mates Many dog owners complain that dogs don't bother to listen to them when they are away from home or are on a walk to the park they become so excited that they bark or pull toward other dogs or try to catch flying birds.
These situations make you think the dog is not stubborn, it's not properly trained. Nowadays dog-lovers have adopted a new technique to control their four-legged buddies. It is called a collar. Here you can ask.' Why my stubborn dog needs a collar? " Let's find out the answer.

Difference between leash and collar?
Most people will come up with the idea of using a leash for training their stubborn dog, but let me clear the leash is difficult to use because you need to follow your dog around. 
Continuous pulling and pushing can harm the little neck of your loving friend but can also thyroid damage or spinal injuries, and it's so painful.

After hearing these horror stories the companies decided to make collars that would not only change your perception of controlling your dog but are amazingly easy and comfortable.

If your dog leaves your place or an escape artist you certainly need a collar. You can gift your pet this lifesaver.
Benefits of Using Collar for A Stubborn Dog:

YOU DON'T HAVE TO GIVE VERBAL ORDERS:

When your dog becomes as stubborn as a mule you need a collar that has a mild electric shock. You can call these training collars for stubborn dogs. After all, you are the one who can call shots during the training session.
A mild shock is enough to tame a dog that won't listen to you. Interestingly, the shock is quite mild and will work with the help of its remote control. You can even adjust the magnitude of the shock according to the size of your naughty friend. This means there isn't any need for verbal order when you have a training collar for the stubborn dog.

YOU DON'T NEED TO SUPERVISE DOG STRICTLY:



It's difficult to always run around your dog, they might leave your place or can give you a tough time when you take them for a walk. They love to run here and there and do nothing more than burn your calories and blood, sigh.

The life saviour, in this case, is none other than a collar. A collar won't disappoint you when it comes to safety. A collar can lead you to minimal supervision.

YOU CAN PLACE NAME TAG ON COLLAR



A collar is the most economical and simplest way to make sure that your pet will soon come back to you when it's lost. A dog can easily be labelled by its Name of him, rabies tag, or license tag.

Tagging your dog can save your dog and community too. You can even laminate the tag on both sides with double-sided tape. The collar can be customized with your pet's name or embroidery.

THEY ARE SUPER AFFORDABLE:

Collars are quite pocket-friendly. Trust me they won't cost you an arm or leg. You need to search for the right product for your dog without affecting your finances. The price of the collar can be determined by the features it offers. You get exactly the thing, you paid for.
TO SUM UP!
Having a collar around your dog's neck can also strengthen the bond between owner and dog. As the dog is aware of the rewards and punishment he got in the training.

This fact can't be denied that excessive punishment can increase canine aggression but the extra reward and affection won't harm him.
A training collar for a stubborn dog is always a winner, especially when your canine friend is aggressive and stubborn.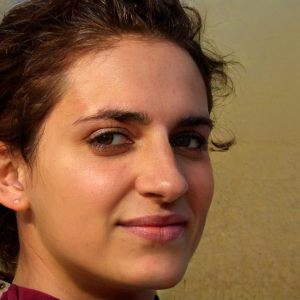 94% of pet owners say their animal pal makes them smile more than once a day. In 2007, I realized that I was made for saving Animals. My father is a Vet, and I think every pet deserves one. I started this blog, "InPetCare", in 2019 with my father to enlighten a wider audience.