Before we proceed further we must first know What is a pet hotel? A pet hotel is also referred to as a luxury animal kennel, pet resort, or a luxurious facility that caters to fulfill the needs of pets, in the absence of the pet owners.
Most pet hotel owners are so designed and trained that they understand their needs and enjoy the company of pets.
What is the definition of a pet-friendly hotel?
When a resort, hotel, or other accommodation facility projects itself as pet-friendly, that refers to that they do allow pets with some pre-requisites and restrictions. Some are mentioned below
Quantity Restrictions: Some hotels may restrict Maximum number of pets per room (usually 2 at max).
Size Restrictions: Few Pet hotels doesn't allows some dangerous dog breeds or large breeds weighing over 50 pounds.
Mix Breed Restrictions: Some hotels won't allow to you keep incompatible species that might earch other.
Why pet-friendly hotels are winning over new customers?
Pet hotels are becoming quite popular in today's market. Many people choose to board their pets when they go on vacation because it is much easier than finding a pet sitter or having to take them with them.
This trend has created an entire industry surrounding boarding animals.
Why is the Pet Luxury Niche Booming?
In this economy, many people are choosing to spend their money on things like luxury pet hotels. This business is booming, and there is no sign of it slowing down any time soon.
The recession has hit everyone hard, and not only were humans affected by the economic downturn, but our pets were as well.
While we cut back on vacations and expensive foods for ourselves, we continue to spoil our animals because they make us happy and give us unconditional love.
Why boarding animals in a luxury hotel is a trend?
There are several reasons why boarding animals in a luxury hotel are such a popular trend:
– More people are trying to find ways to ease the stress of separation anxiety. Boarding animals in luxury hotels is an excellent way for owners to get away without worrying about their animals being lonely or uncomfortable.
-Even though many people are turning to pet sitters, some still prefer putting their pets in a hotel rather than leaving them with anyone else. Their pets become part of the family, and leaving them behind for even a night can be traumatic.
– Animal boarding facilities have also seen an increase in business because many breeders use these facilities over kennels due to the extra care that they receive while staying at one of the top-end hotels.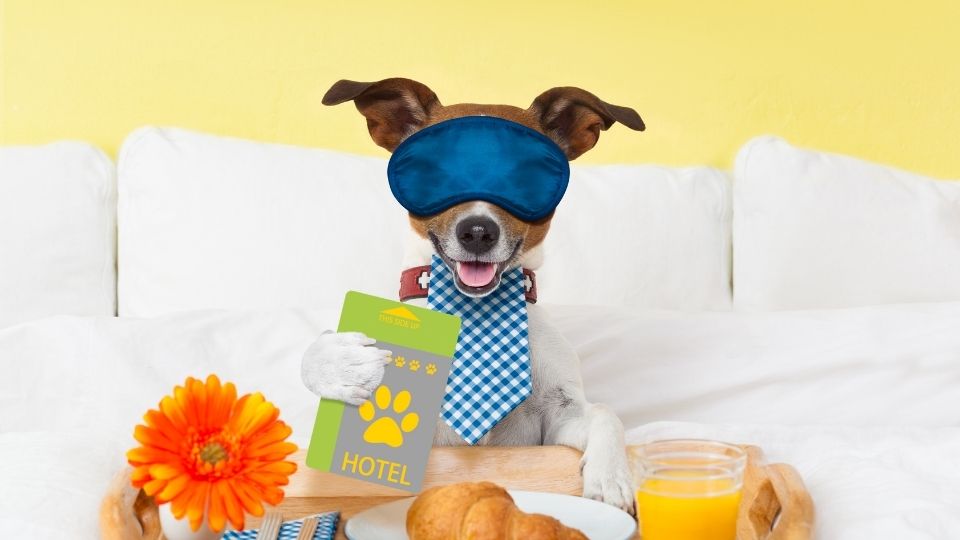 We're treating our pets like our children
Pets are becoming more and more like members of the family. No one wants to leave their dogs in a kennel with minimal attention. If you're going away for three days, it's much easier to take your pet with you than find someone trustworthy enough to watch them for that long.
Even if you're not leaving the country, many people are choosing to board their pets rather than deal with other issues that come with leaving them at home for an extended period of time if you're going somewhere closer to home. This is especially true if they have multiple dogs or cats – it's just too much work.
It isn't just Americans who want luxury pet hotels either. There has been a recent increase in international customers as well.
It may cost more money to leave your pets at one of these facilities, but humans feel better knowing that their pets are being cared for and pampered while they're away.
They can rest assured knowing that their dog will be walked several times during the day and fed fresh food every morning rather than having it sit in a bowl for hours on end.
Luxury hotels offer a relaxed atmosphere that includes playtime and outdoor areas, which is what most animals need to feel comfortable.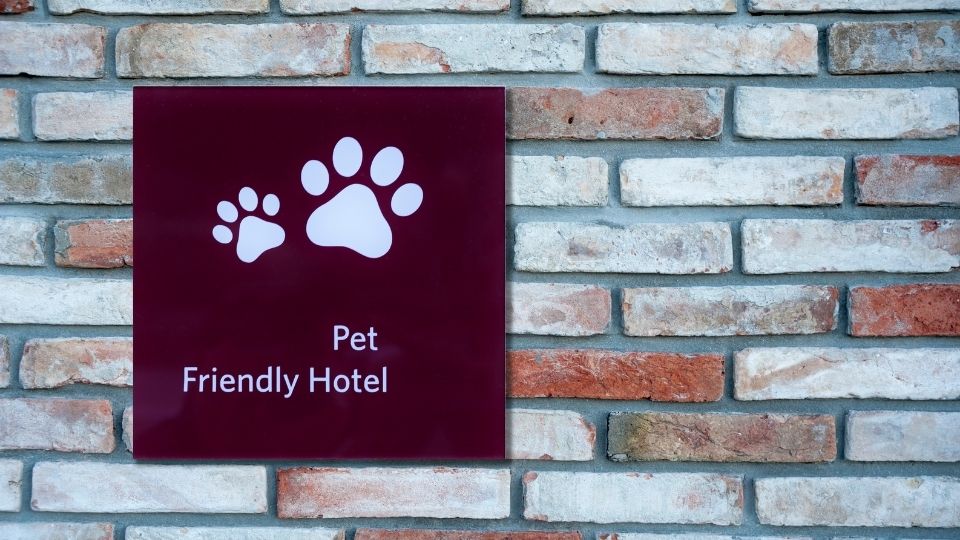 Why Pet boarding service industry thriving?
The pet hotel industry has seen tremendous growth since 2009. The number of dog owners who board their pets rather than leave them at home has increased over the past several years.
Pets are no longer considered animals-they are part of the family, so it makes sense that people would want to pamper them during their vacations.
It can get pretty stressful having to board animals in kennels at the vet's office, which is why luxury hotels are such a popular choice.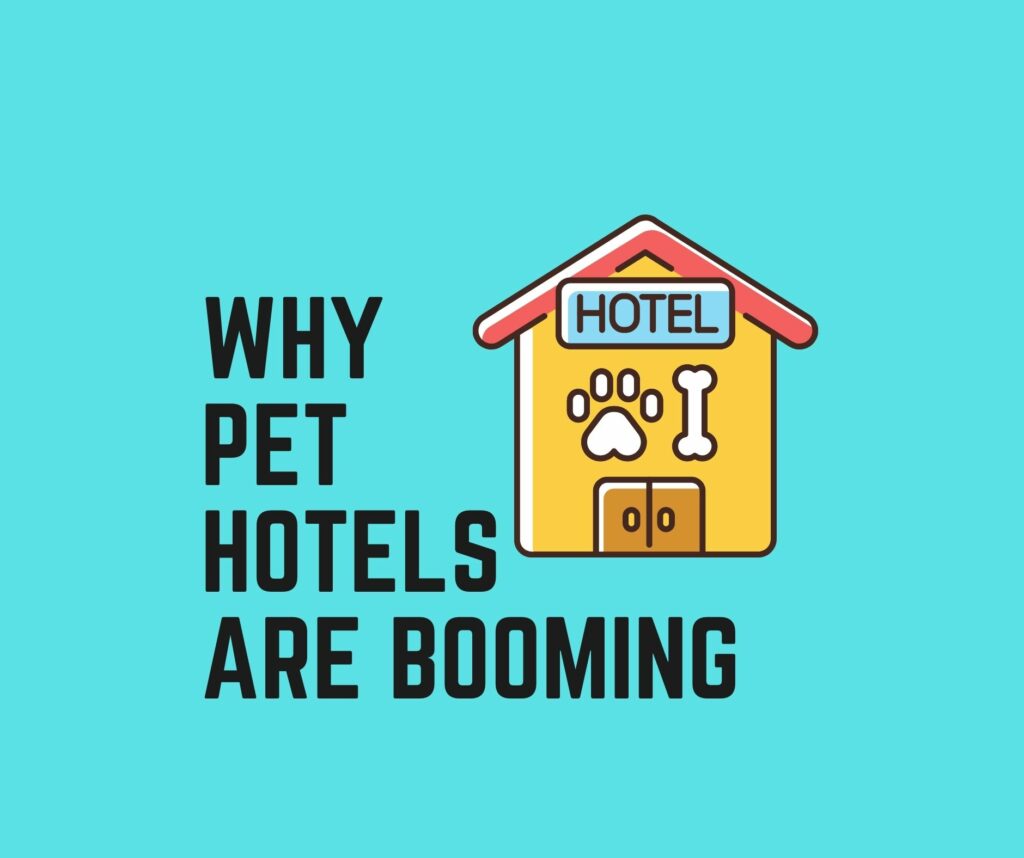 Are Pet Hotels safe?
Yes, leaving your pet in an authorized pet-friendly hotel is safe, To be frank, it is usually safer than traveling along with your pet dog in airline cabins, or car seats, or risk leaving your pal in a hotel room unattended for hours.
It is quite more comfortable than boarding your dog at the vet's facility. most pet hotels offer 24/7 care for your beloved pet.
Luxury pet products and services
There are many luxury pet products and services available today. Some of these luxuries include gourmet treats, designer clothes and accessories, and grooming services. Pet spas, day-care centers, luxury pet accessories like Diamond Pendants, Value sets that include matching gold necklaces and pet tags for pet and owner are raising its popularity and demand from pet owners.
When you have a special furry friend, it's important to take care of them properly. If you want to purchase luxury pet products, some companies offer premium treats that use organic ingredients. They also carry high-end food brands and designer collars.
What is the purpose of pet hotel?
They are equipped with a concept of luxury appointments, boarding and special services all under one roof.
The Pets Hotel provides all pet owners with a boarding and pet minding alternative at a reasonable price.
Friendly care and pampering for client's pet while they are out for work or travelling.
Conclusion
The pet hotel industry has been growing rapidly due to the increase in business from local clients and those from other countries.
People see these luxurious boarding facilities as a way of pampering their pets and treating them like family members.
It is much more convenient than having to board your dog at a kennel where they will barely get any attention or exercise during their stay.
Pets are our most loyal companions, and we want them to be treated right while we're away, which is why we treat want them treated right when we go away.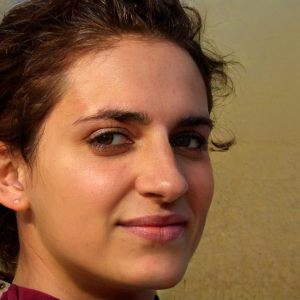 94% of pet owners say their animal pal makes them smile more than once a day. In 2007, I realized that I was made for saving Animals. My father is a Vet, and I think every pet deserves one. I started this blog, "InPetCare", in 2019 with my father to enlighten a wider audience.