We're an affiliate! We may Earn small commission, When you purchase through our affiliate links.
German Shepherd is the most famous German dog breeds in The world. Price for Purebred German Shepherd Puppy Price is between $500 – $800. Since its recognition, German Shepherds have been widely praised in a family, just as any other member of the household.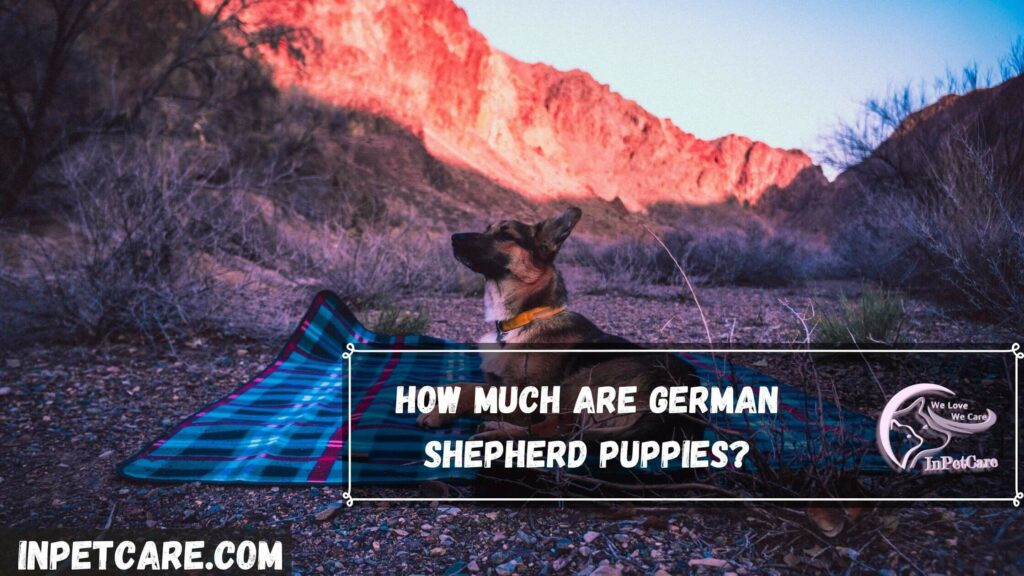 They could be also referred to as Guardian for the farm/house. They have also been widely adopted as police or army dog. Before you get a german shepherd, you must have an answer, why do you need them? Since they've been kept as a guard dog, and pet dog as well, the factors to consider before getting one can be divided into different levels depending on the purpose of their raising. This article will tell you how much are german shepherd puppies and their price range with how & from where to adopt a healthy GSD Puppy in detailed information.


How Much Are German Shepherd Puppies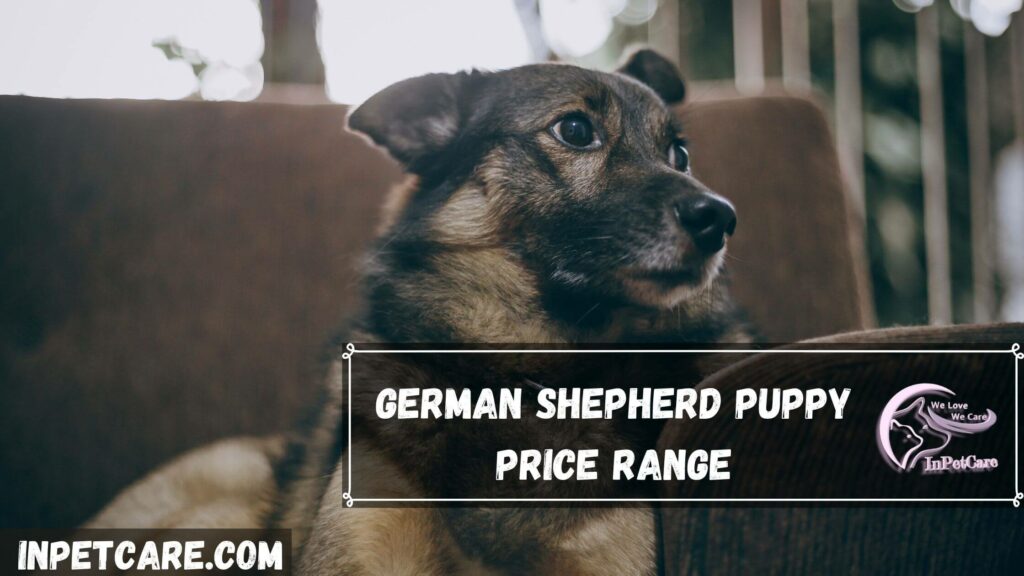 On an average German Shepherd, puppy price ranges from $500 to $800 if adopted and raised as pets. Most of these puppies are born in normal homes, raised by families without having much experience in dog breeding. Hence, you are likely to get a basic or an average read quality.


There are chances of you ending up with a puppy not having full registration. There are other chances of you finding a German Shepherd puppy at around $350 or less than that. Although they are priced cheaply, one should carefully check the puppy health and registration paper before taking or adopting one.


One should never adopt a German Shepherd puppy at a pet shop or online. Most of them are from puppy mills. These puppies will not only be unhealthy but will also have missed the basic training learning period. They will be more difficult to train and harder to control. Adopt one from a reputable breeder who also offers health insurance on their puppies.


Purebred German Shepherd Puppies Price Range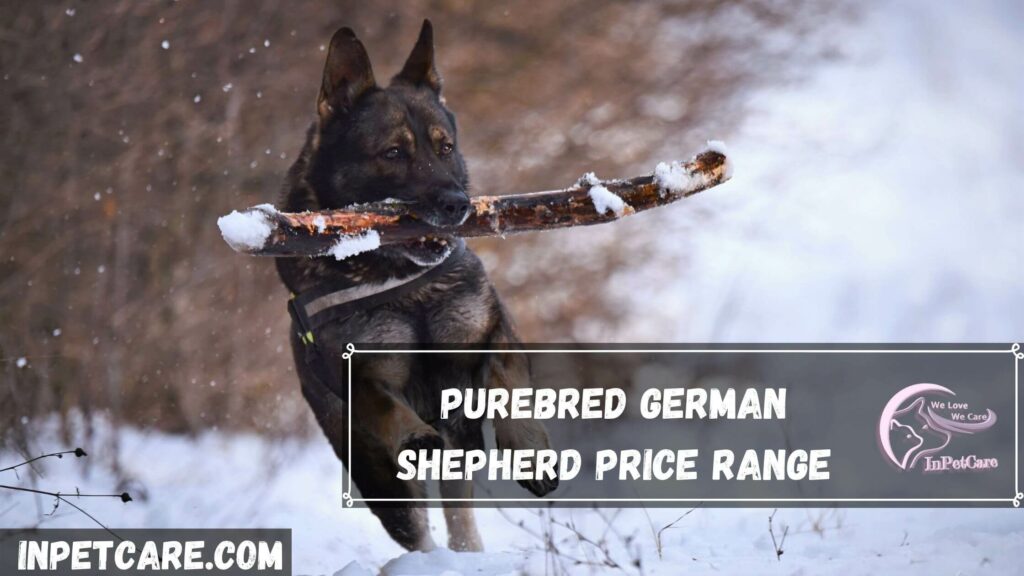 Purebred German Shepherd Puppy Price ranges from $800 to $2000 depending upon its origin, family record, gene quality, and the family treemap. Most of these puppies are likely to be born in a very famous reputed dog farm or breeding kennel/farm.


Some of these puppies (especially the ones over $1500) own the best gene qualities since their parents were carefully chosen before breeding. Most of the puppies over 1500 dollars are bred breeders with the dogs having the best family record, origin, family treemap, and gene.


Of course, these German Shepherd puppies are not adopted or raised as pets or for family purposes but, mostly trained as guardian dogs, police dogs, and even military dogs if they pass and qualify for all tests.


Champion Bloodline German Shepherd puppy price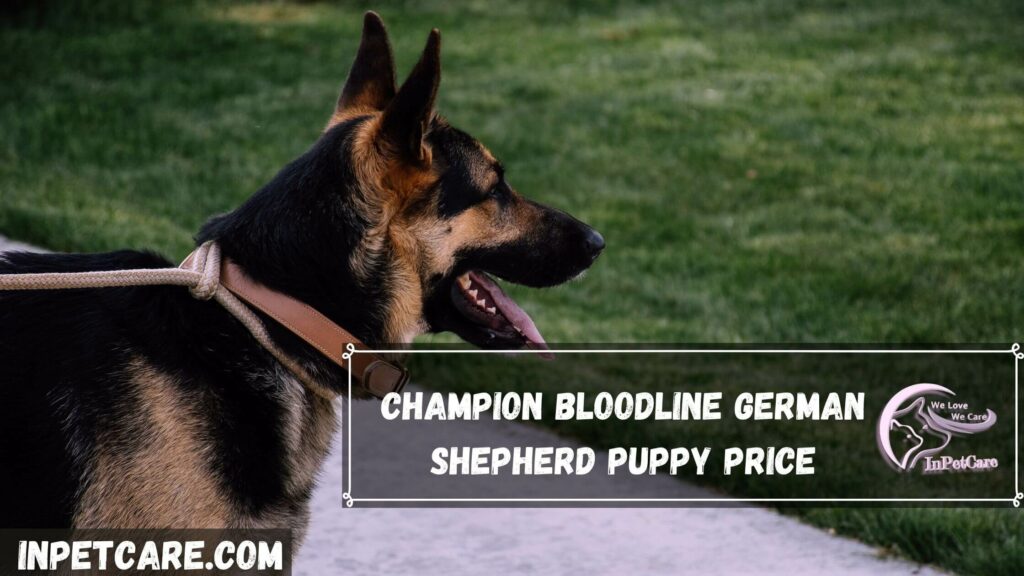 The champion Bloodline German Shepherd puppy price ranges between $2000 to $7,000. At this price range, you are less likely to see German Shepherd puppies but rarely, some of them own champion bloodline because of their parents.


All Champion Bloodline German Shepherd puppy quality will be extremely good in terms of showcase dog. This kind of dog is most suitable for people taking part in dog duty competitions or for purebred dog breeding.


This kind of puppies are mostly born with champion blood or won championship. The ones immigrated directly from another state or country are priced at a very high level excluding shipping cost. Some Puppies with a fault like a german shepherd with blue eyes may cost you more. However, this is very rare


Finding a German Shepherd puppy at a budget


One of the easiest ways to find a German Shepherd puppy on a budget is by looking on the internet. Being said, that will be at least a good start. There are 5 different places from where you can get your German Shepherd puppy at a fair price with the best quality.


The Average Price of a German Shepherd puppy range between $500 – $800 which may also increase depending upon its quality, origin, Bloodline, and Health Insurance. Let's take a look at the options from where you can get your German Shepherd puppy.


Dog breeding farm


This is the first place that comes to one's mind when they think of adopting a German Shepherd puppy. Hence, they are a dog breeding Farm, they're definitely going to deliver you a good quality puppy but, the breeder must have that knowledge about the breed and the American Kennel Club.


If you don't know then let me clear you, American Kennel Club's one of the priorities is to regulate all the registered puppy breeders. Since there are so many readers out there, it can get quite hard to keep eye on all of them.


But, if you know what breed you are looking for and the right question to ask the breeder then you will be lucky enough to find a good breeder soon. Here are few questions to ask a breeder before you adopt a puppy.


How Long Have You Been Breeding German Shepherds?


You must know what experience the breeder has with the particular breed before you adopt any puppy. Every breeder must have knowledge about the breed's strengths, weaknesses, genetic diseases, proper care, and required documents for keeping the breed that they have been breeding for years. Along with this line, you should also add a question and ask if they have ever participated in any breed organization or dog sport, or clubs.


How Do You Socialize Your Puppies?


You need to ensure that the puppies are properly socialized before picking one. If the puppy has not been socialized properly then they will have difficulties in adjusting themselves to a new environment. You should know and ask if the puppies have been around people, other dogs, other animals, and even strangers or not.


Ask if they act normally and feel comfortable with household environments. The puppy that you are likely to take should not look scared or unusually shy. Consider asking how do you slide your puppy because early Civilization has always helped the puppy is adjusting to a new environment with confidence.


Ask To Meet The Parents


Always ask to meet the parents because you will want to know how big are the German Shepherd parents and what they do they look like. Plus, you should also spend an hour or two to know what kind of temperament they have. This kind of observation will help you considering and predicting what your puppy will be like.


Have Health Check-Ups And Test Been Performed On The GSD Parent?


Everybody will want to know and make sure if their parents were healthy during breeding or not. It is important to know if the breeder has tested the Breed before breeding to ensure the parents are healthy without any genetic disease.


Our German Shepherd Puppies Up-To-Date On Vaccination?


You should find out if the puppy has been taken to the Veterinarian to got his shot on time or not. It will also help you in finding out the proper medical information when you bring your GSD puppy home. Also, ask them what shot the puppy needs in the next Vet session.


Do you offer Health Insurance or a guarantee or a contract?


Most of the genuine breeders often provide some kind of guarantee on their puppies at least. It is very important to know if your breeder is offering one or not. If they don't offer a health guarantee or insurance then ask them what happened if you find the German Shepherd puppy has a serious health problem?. Ask if they can reply to the puppy if you can no longer care for it. It will also help you find out how genuine they are.


How Can I Contact You After Picking Up The German Shepherd Puppy?


You must ask this question to know if they are willing to contact you any further or even encourage you to contact them after picking up the puppy. It is very important to have the contact of the breeder after picking up the puppy in case of any question or concern you may have in the future. If you don't know then let me aware you, breeders are one of the excellent resources for dog care. In most scenarios, they also mentor you in the initial month with your puppy care.


online


This is the second most easy and favorite method of mine. You just need to Google it and find if the puppies are available on different websites or not. In the case of German Shepherd puppies, you are likely to find many websites offering puppies at different price ranges.


They'll send you a video of their parents along with the details of the puppy. You can ask for the photos and the proof of registration as well. You must ask them about Health Insurance or guarantee too. After confirming and clearing your concerns, you can make a deal and import a puppy from another state or city, or country.


Nearby


You can ask nearby, neighbors, locals, and even officials to locate a well-known breeder around your area. German Shepherd is one of the most popular and commonly raised family pets. You are likely to find a German Shepherd breeder if you give a little effort and time.


Dog shelter


There are several dog shelters and adoption shelters from where you can adopt the German Shepherd dog for free. In many cases, most of the Shelters also have German Shepherd puppies to offer. If you seemed a responsible and desirable person to them who wants a dog then, they'll definitely give you a German Shepherd puppy for free.


Pet Keeper


You can find a German Shepherd pet keeper nearby or in a relative who is likely to have puppies in the future. In your local area, you can locate a few German Shepherd pet keepers in the morning and contact them about the puppy. If you are lucky enough, you may find one or two German Shepherd keepers who have puppies to offer.


conclusion


A German Shepherd puppy is priced on an average between $500 to $800 depending upon its quality and its origin. Talking further, the price may also vary according to their coat color, type of coat (Double Coat Or Single Coat), and age. Apart from that, the price can also vary depending upon your residential location.


I hope I managed to give you all the details around how much are German Shepherd puppies if you have any queries or concerns regarding purebred German Shepherd puppy price then comment below. I will gladly resolve your queries and answer all your questions. I hope I will find you on another post on our website till then, take care and goodbye.