Speaking of injections and medicine for dogs, it always has always been an unpleasant topic.
However, vaccinations can help dogs prevent certain diseases in advance, and they are indeed a good choice for owners to ensure their dogs' health. The vaccines that puppies need to inject and the vaccinations they receive regularly are their health protection.

If your dog has just arrived home and has not been vaccinated, then the owner should pay attention to it. This article mainly introduces the related matters of dog vaccination.
Common misunderstandings about canine vaccines

Myth 1: My dog rarely goes out, so there is no need to get vaccinated.

Answer: In fact, many viruses are brought by puppies from their mothers when they are born. Once their resistance to the new environment is reduced, they will break out, so even puppies who do not go out may get sick. In addition, with the increase in the number of pets, the density rapidly increases.

The communication between relatives and friends and the owner's outing may bring the virus to the dog at home because many viruses are now transmitted through the air or indirect contact.

Myth 2: In the past, there was no vaccine to raise a dog. Isn't it healthy?

Answer: In fact, with the dramatic increase in the number of dogs, infectious diseases in the world are also developing rapidly. With the increase in international pets, a lot of imported viruses have been added internationally.

Coupled with the mutation of the virus itself, the number of viruses has now increased several times. Therefore, it is not that the resistance of today's dogs has deteriorated, but the environment in which the dogs are living has become more complicated and dangerous.
Misunderstanding 3: Other people's dogs got sick after being vaccinated, so the vaccine is not necessary.

Answer: There are many contraindications to vaccinating your dogs. If the owner ignores some conditions that the dog is not suitable for immunization at the time and does not vaccinate, or if the vaccine is of poor quality, expired, improperly preserved, or counterfeit, the immune of your puppies will fail.


But this does not mean that all dogs will get sick after being vaccinated, nor does it mean that the vaccine should not be given.

Misunderstanding 4: It is safe to get the vaccine. Get the vaccine immediately after buying the puppy.

Answer: When the unimmunized puppies arrive in the new environment, they must gradually adapt to the diet and rest. If the puppy comes from a market with a messy environment, the physical fitness must be poor, and the probability of having been infected with a terrible disease will be higher.

At this time, the vaccination will be counterproductive. It's best for the owner to bring your puppies to the hospital for serum injections. After observing them for about 10 days in the hospital, if the dogs are completely healthy, the vaccine will be injected.

The observation period for dogs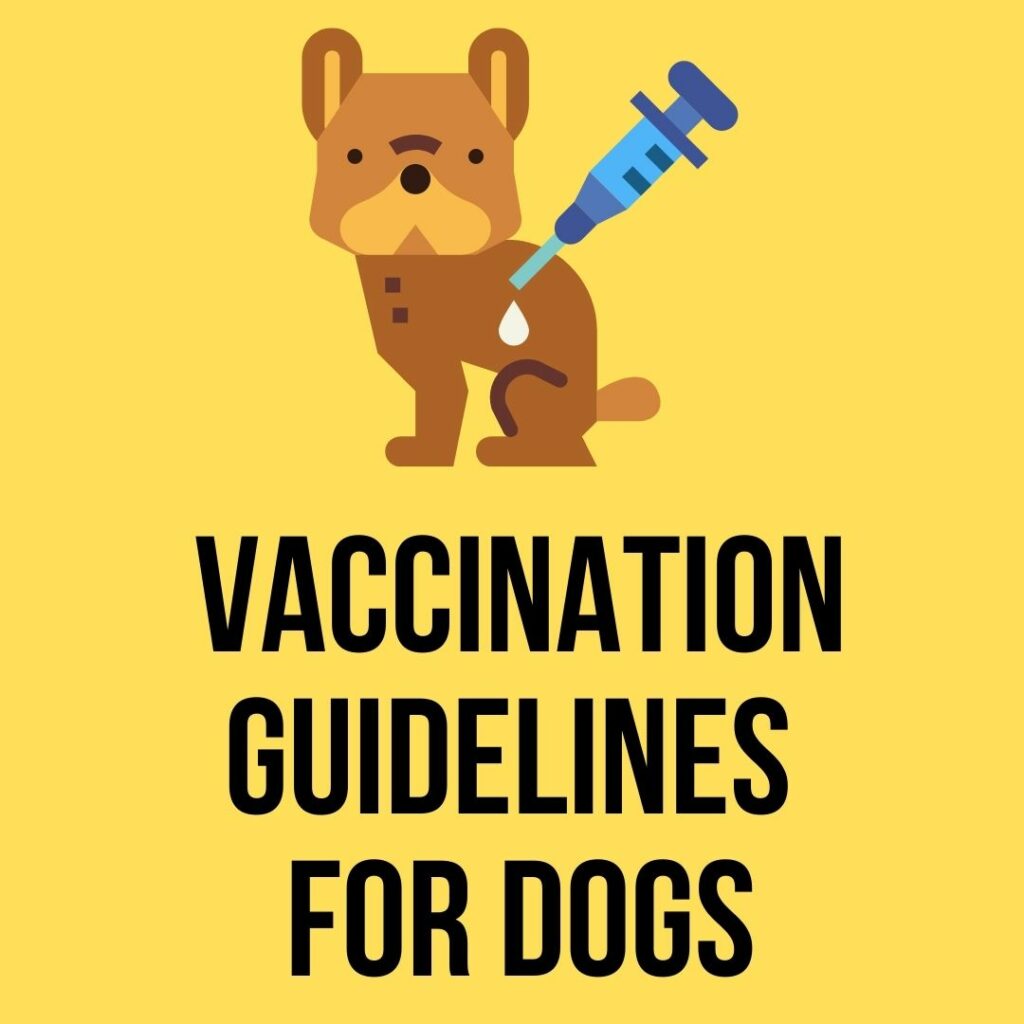 Serum injections for dogs
The puppies because of their weak resistance, generally have a poor physical foundation.
After arriving home, the owner should first go to a reliable animal hospital to inject serum in order to enhance their resistance. What the owner should pay attention to is that the effective time of the serum is only 7 days.
Recommendations on serum
1. If it is a puppy that has drunk breast milk, it has its own antibodies within six weeks, so the owner can consider whether it is necessary to inject serum!
2. If the dog is normal in all aspects, and the dog does not have much stress on the way home and after arriving home, the owner may consider whether it is necessary to inject serum!
3. If the puppy has a stress response after arriving home, the owner is recommended to inject serum.
4. Last but not least, the vaccine cannot be injected within 15 days after the serum injection! The owners must pay attention to this point, otherwise, it will have a serious on your pets' health.
Watch your dog closely
The effective time of the serum is only 7 days. In this period, you'd better not let your dog go out or take a bath during these 7 days. The owner should take care to keep the dog warm. Neither the dog nor the owner should touch other dogs to avoid infection.

The owner should make full use of this time to observe its appetite, urination, body temperature, mental state, and whether the nose is moist. It is necessary to measure the dog's body temperature every day.

The owner can put the thermometer on the dog's inner thigh where there is no hair, and the measuring time should be controlled at about 5 minutes. If the thermometer shows more than 39 degrees, that means your dog has a fever.

If a puppy has symptoms such as fever, runny nose, cough, diarrhea, etc., you'd better seek medical attention immediately without delay.

Dog vaccination schedule and variety
According to the American Association of Animal Hospitals (AAHA), puppies should be vaccinated every three to four weeks from 6 to 16 weeks. The last shot of the vaccine is about 14-16 weeks, including the first shot of the rabies vaccine.
Rabies
The first injection of Rabies is best when the dog is 1 to 6 weeks old. After the dog is adult, it will be given once every 1 or 3 years according to the type of vaccine. This will have a better effect on the dog.
DHPP combination vaccine
The first dose of the DHPP combination vaccine is best to be injected into the dog for 6 to 8 weeks. The second injection is scheduled for 9 to 11 weeks. The third shot can be injected at 12 to 14 weeks.
For the fourth injection, the owner can arrange for the dog to be injected at 16 to 17 weeks, and then it's necessary to inject your dog every year.
Must-have vaccine
Regardless of using these vaccines, all dogs must be injected with these two vaccines. They can protect dogs from serious and fatal global diseases.

Rabies (rabies vaccine) is a vaccine that must be given regardless of region.

DHPP (Distemper, Hepatitis, Parvovirus, and Parainfluenza) can prevent canine distemper, parvovirus, hepatitis, and influenza. There are five or six vaccines such as DHLPP and DHLPPC.
L is Leptospirosis and C is Coronavirus. Generally speaking, this vaccine is to prevent the canine plague, which is extremely contagious with a mortality rate of over 80%.

Selected vaccine
According to the geographical location, local environment, or lifestyle, owners ought to assess the risk of infection, and decide whether to inject such kinds of vaccines.
Leptospirosis
It needs to be injected into different regions. Caused by Leptospira canis or Leptospira hemorrhagic jaundice, there is a zoonotic risk.

The virus can cause different degrees of diarrhea and gastroenteritis in dogs.
Lyme Disease
Spread by tick, flea, and other mosquito bites, sick dogs may have a fever, decreased appetite, and lameness
Bordetella
Kennel cough (similar to whooping cough) is a complex infection caused by a bacterial virus, which is extremely contagious.
If the dog often goes out or moves with other dogs, or your area is a high-risk area, It is recommended to inject Bordetella.
Tips about vaccine injection
1. The dual purpose is to prevent canine leptospirosis and infectious hepatitis.
Canine distemper, canine parvovirus, canine leptospirosis, infectious hepatitis, infectious bronchitis and parainfluenza can be prevented.
2. Rabies virus cannot be killed by ordinary disinfectants. Those tiny dog viruses are especially stubborn. If you have puppies with infectious diseases in your home, no matter how you disinfect your home, you should not raise puppies for six months.
Vaccination process and precautions
Choose a formal local pet hospital
It's the best choice for owners to go to the local pet hospital to establish a growth profile for your dog, and then the veterinarian will arrange a series of health checks and vaccination for you.

After creating the file, you don't have to worry about it. Of course, because of this, usually the price of vaccinating your dog in this way will be slightly more expensive.
Large chain pet store

Some large chain pet stores will provide doctors to vaccinate on weekends, such as Petco's Vetco and Pet Supply Plus' VIP vet. If you go to a large chain pet store, the price of the vaccine is cheap and there is no need for consultation fees.

Under normal circumstances, if you choose a vaccine package, it usually does not exceed $100, which contains the DHPP multiple vaccine, Leptospirosis, Bordetella, Lyme, rabies, deworming, and fecal test. The host's doctor's assistant will inquire about the dog's condition in detail before the injection, and then advise you on the injection.
What the owner should pay attention to is that on the day of the vaccination, when going to the hospital, you must make sure that your dog's physical performance in all aspects of the week is normal! If any symptoms occur during the observation period, the vaccine cannot be injected into your puppies!

Vaccination procedure
There is a scope for dog vaccine injection, so each hospital may have different injection habits, but they are strictly implemented within the scope of the formation of the dog's immune function

1. Puppies can start getting the vaccine at 45 to 49 days old.
2. Puppies between 45 days and 6 months of age will be injected with six consecutive injections three times with an interval of 2 to 3 weeks.
3. Dogs over 6 months of age have two consecutive injections of six doses at an interval of 2 to 3 weeks.
4. Generally, the rabies vaccine will be injected once more at the last injection of the six doses.
5. After the dog's first year of immunization is completed, it will be injected once a year. 

Owners should pay attention to injecting reliable quality vaccines for dogs on time. This is also the responsibility of every dog owner. Dogs have a healthy body and the care of their owners, and they will live happier life.
Similarly, they will always accompany us and return us more joy! Make sure to avoid your dogs getting vaccinated twice for the same disease for that purpose maintain a vaccine chart for your reference.

Lisa Smith created doghabitat.org because of her interest in all the different breeds, and her desire to learn more. Her inspiration comes from the many dogs she has owned throughout her life.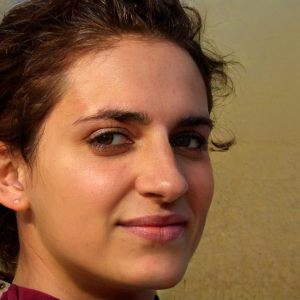 94% of pet owners say their animal pal makes them smile more than once a day. In 2007, I realized that I was made for saving Animals. My father is a Vet, and I think every pet deserves one. I started this blog, "InPetCare", in 2019 with my father to enlighten a wider audience.