As soon as cats see the clipper coming out of the drawer, they disappear. Catching them with careful precision and firm grip is the toughest part for some folks. And trimming the nail of a squirmy cat is even more difficult, So today I am going to show you "how to trim a squirmy cat's nails" step by step. 🙂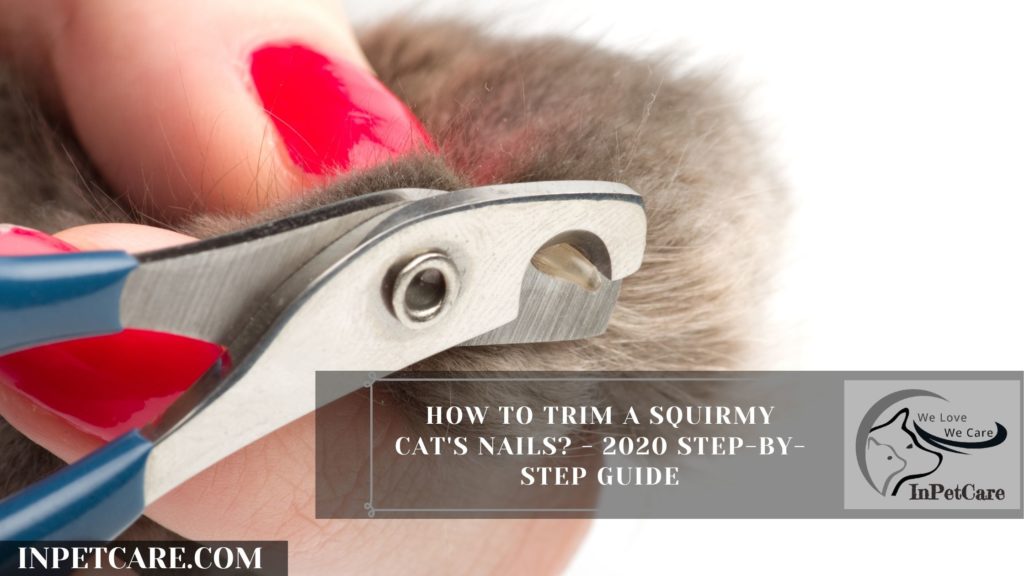 As soon as they realize that their nail is going to be trimmed, they just become disappear or find a good hiding place. If you own more than one cat then this is common to happen, one of your cats always finds a good hiding place from nail trimming while the unfortunate one is being tortured. 🙁


How to Trim a Squirmy Cat's Nails?

Don't rush. Wait for the time when your cat just finished her meal.

After the meal, start playing with her to drain her most of the energy.

Sit on the table, Warp her with Towel, take someone help.

Massage her paws before you begin trimming.

Hold her like a baby by giving her back support.

Start trimming one paw at a time, they may give you an evil eye.

As soon as you are one, give her some treat. To make the trimming procedure fun, read more…


From here, we are going to learn how to perform the trimming procedure on squirmy cats in depth.

Watch how she trims her cat nails like a baby

Many people prefer to wrap them in a towel tightly and then start trimming one paw at a time. Some folks even take help from someone to hold them while they trim those nails.

But what is the right method? Is there any set of rules for trimming a squirmy cat's nails? Well, unfortunately, there is no rule but I have shared a few essential tips & steps by step that should help you out hopefully and give you an ultimate solution on how to trim a squirmy cat's nails.

What Do You Need to Trim A Squirmy Cat's Nails?
How to Trim a Squirmy Cat's Nails?
You need three things to trim a squirmy cat's nails:
Nail Clipper

You should always look for a nail clipper that is only made for cats. Most people seem to use human nail clippers what can be very disastrous for you and your cat.


Don't use a human nail clipper on your cat's nails as it can hurt them and make the whole clipping/trimming experience a lot more painful for your cat.


You may have noticed that cat's nails are more sturdy than humans', so it's the better opt-out for a clipper that can perfectly fit your cat's need and can help you & your cat in a better nail clipping experience.



| | | |
| --- | --- | --- |
| Best Cat's Nail Clipper | Why To Buy & Feature | Buy Now |
| Pet Republique Cat Nail Clippers | A Top Quality Professional Nail Clipper + Amazon's Choice. The Brand donates 15% of its Revenue to American Animal Rescue + It comes with 90 days money-back guarantee?. Pro- Tip: Apply Baby Oil before clipping to make it easier. | Check At Amazon |


The clipper mentioned above is the best one available online that can help you out in choosing the right one. This nail clipper is perfect for cats and fortunately, its reviews are way too much better compared to those that come with multi-functions.


A perfect durable, reliable and amazing clipper that can give you long-lasting effects.

Towel

You can always use your home towel ut nothing could be better if you gift your cat with its own towel. Plus, according to many veterinarians & experts, you should always have a separate towel for cats as their furs can be allergic to many peoples.


Adding to that, danders/dandruff/dead skins of your cats can also get easily stuck in those towels that are only made for humans. It can also be pretty hard for some mates to clean/wash it thoroughly.


| | | |
| --- | --- | --- |
| Best Towel For Cats | Why To Buy & Feature | Buy Now |
| Amazon's Choice Wooflinen Microfiber Pet Cat Towel | It can be used as Towel as well as Cat's Banket. Two in One Feature? Use it as a bathing towel or as a blanket, your choice but the most noticeable feature of it is its durable machine washable material that is not only perfect for cats but also is long-lasting.  ? | Check At Amazon |


So, I would recommend you to buy a separate towel for your kitty that suits their coat and skin. The towel that has been shown is perfect for cats, and believe me, getting a separate towel can really help you out in the long run if you want to keep your family as well as family healthy and free from allergies. Thank me later.

Treat

I Hope it sounds very obvious to you, and if it doesn't then let me tell you if you can relieve yourself by thinking that cat is going to enjoy every bit of nail clipping moment.


So, it's always best to reward them with good, tasty-high value treats. After all, You are the mom of your cat and it's your responsibility and love to magically kill your cat's anger and show them how much you love them and appreciate them for cooperating well in the clipping session that has been done by you. 🙂


Here are some tasty treats that you can purchase to show some love, care, and appreciation every time you feel the need.


| | | |
| --- | --- | --- |
| High-Value Tasty Treats For Cats | Feature | Buy Now |
| Ciao Churu Cat Treat Snacks 11 Flavors | A Perfect Treats that comes with 11 flavors. Not Sure about the ideal flavor, Try This Out⭐⭐⭐⭐⭐ | Check At Amazon |
| Whole Life Pet Pure Salmon Freeze-Dried Treats For Cat | It Contains Human Grade Ingredients that have maximum flavor and nutrition, made in the USA. ⭐⭐⭐⭐⭐ | Check At Amazon |
| Webbox Chicken & Liver Sticks For Cats | We all know that how much or cats love chickens and livers, so why not the livers and chicken sticks as treats. ⭐⭐⭐⭐⭐ | Check At Amazon |
Trim Your Squirmy Cat's Nail Step-By-Step
H to Trim A SqTuirmy Cat's Nails?
Here are some following steps to trim your squirmy cat's nail easily:
How trim a Squirmy Cat's Nails?
The first and most important thing you should do is – Don't rush. Wait for the time when your cat just finished her meal. Consider trimming their nail just after they had their lunch as they usually start feeling lazy.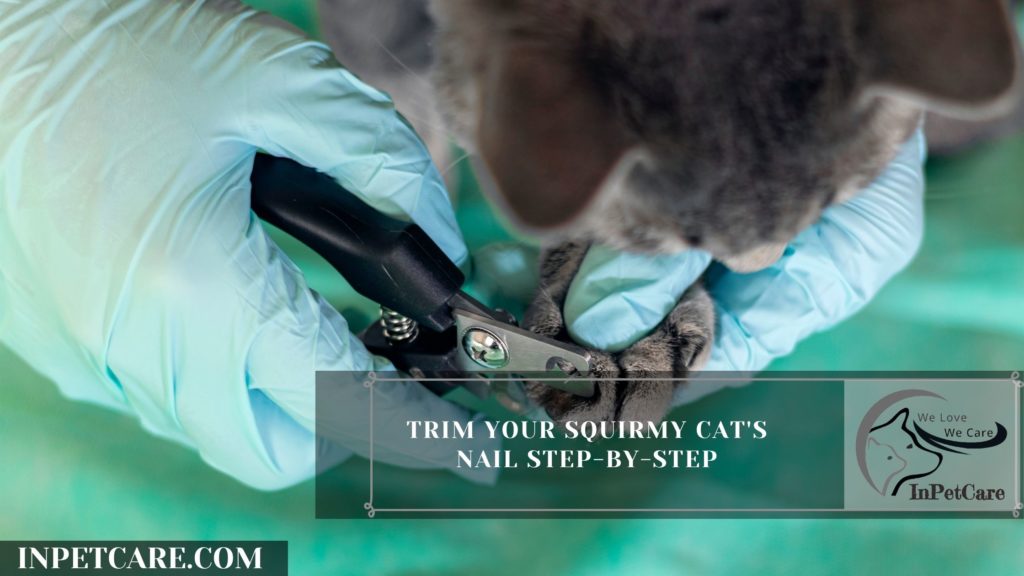 As soon as you kitty finished her meal, start playing with her so that she will have less energy to fight you while you will be trimming their paws.

When you are done with the playing, wrap her in a towel and take someone's help if needed.


Sit on a sofa or chair and put them up on your lap. Put your left arm on her belly and try to cover as much as you can to stop squirming but don't use too much pressure.

Now with your right hand start massaging their paws before trimming.

Hold her like a baby and make sure to support her back. They might give you an evil eye while you trim their nails but don't worry everything will be back to normal once you reward them with high-value treats.


Start trimming their nail and make sure you do one paw at a time. It's okay if you miss a few claws, you can do it later as their nails don't grow just quickly.

As soon as you are done, reward them with some high-value treats. The procedures can be tricky so you can even consider taking some medication or supplements that keep your cat calm. Don't worry, they are very safe as well as very effective.


15 Tips That Will Make The Nail Trimming Procedure More Easy And Fun

Take Breaks – Make sure you take breaks depending on your kitty comfort level as it will make the task easier for you.


Dremel – You can try a Dremel as some cats hate the sensation of the trimmers.


Teach some Trick – You can teach your kitty to lay his back to make the trimming procedure easy. Now you may think that they can't learn this trick but the truth is they can – watch the video.


Take a Towel – You can also wrap a towel around your cat to make nail trimming easier.


Treats – rewarding them with a high-value treat will encourage for nail trimming.


Two People – You can have someone to hold him while you will be trimming their nail.


Human Nail Clippers – If you have a tiny kitty than you should use human nail clippers as they are easy to handle.


Massage Their Paws First – Start with massaging their paws as it will make them a little relaxed. Watch the video if you want her to feel more relaxed.


Catnip – You can give catnip to your cat if it mellows him out.


Play First – You should start playing with them before you start the trimming.


Don't Rush – Keep yourself calm and don't rush as it will make your cat ore anxious.


Inflatable Cone – If your cat is a biter then you can put an inflatable cone to prevent the biting


Choose a Quiet Place – Don't start trimming their nails anywhere – prefer a quiet place without any distraction as it will make your kitty more relaxed.


Start young – you should start trimming their nail when they are young. You can squeeze their paws instead of trimming so that they can get used to the sensation of the nail trimmer.


Seek for a Professional Help – If you are unable to perform nail trimming, you should take your kitty to the vet.


If you are unable to perform nail trimming even after following this how-to trim a squirmy cat's nails guide, then you may consider a vet visit but it can also make your cat stressed. So, I have shared a few tips to make your squirmy cat ready for the vet visit.


Ready Your Squirmy Cat For Vet Visit To Trim Its Nail
How to Trim a Squirmy Cat's Nails?
I would suggest you follow these tips that help to reduce your cat's stress level during the vet visit. Well you can do it numerous ways like:

Get your kitty used to the carrier by having it out in your home all the time. Plus, you should even feed them in there to get them used to it.


Some people don't know how to trim a squirmy cat's nails, so I would recommend them to visit a vet, instead of trying at home and observe how they do it, then perform a nail trimming at home.


Why don't you ever consider going on a short trip with your cat? There is no set of rules that states, you can only walk your dog. You should go on short trips with your kitty as it will help him/her used to be in the car.


Pop your cat in the car and start the engine, then take her/him to short journeys. At that moment you can offer them some treats so that at the end of the trip, they can feel joy and relaxed without anticipating anything scary like vet visit.


When you are going to the vet, I would definitely recommend that you should avoid going early, as spending time in the waiting room with your cat will increase its stress level. Keep in mind, I said to avoid going early, not late otherwise you may miss your appointment.


Adding to that, while you are in the waiting room, you must keep your kitty off the ground and away from other animals like dogs as it will also make a huge difference in your kitty stress level.


You can consider giving your cat some feline pheromone medication or products as a last resort.


The next thing that I would suggest you reduce the stress of the nail clip itself. As per my knowledge, it is maybe one of the reasons for the cat being more relaxed when they get their nail trimmed at the vet.
How to Trim a Squirmy Cat's Nails?
However, still, there are many cats, especially squirmy ones don't feel happy to have their nail clipped and their feet touched. But there is some that I think you can do about it – You can give them some medications or supplements which help to calm the cat down.

You may think that they are not safe for your kitty, well you can talk with your veterinarian about it, as per my knowledge, these things are extremely safe as well as pretty much effective. These supplements will allow minor procedures like nail trimming to happen. 🙂
No Progress? Hmm,

There is no set of rules to trim squirmy cats' nails, but still, if you find no improvement or progress after implementing these tips or strategies, then there are one or two other ways too, that may help you and give you a brief idea on how to trim a squirmy cat's nails.

First Way

If you experience no improvements even after implementing all the strategies correctly, then I would suggest visiting a fear-free certified veterinarian. Maybe, you are hearing this for the first time, this is a relatively new program that works by walking through the development of veterinary services.


The only aim of this program is to avoid fear and stress by not forcing themselves on the patient. They always try to keep them happy all the time. So just have a look if there is any fear-free certified veterinarian available near you.

2nd Way

Well, if you are unable to find any fear-free veterinarian near you, then the other option that is left is you. Yes, you, You can also work on your cat's nails, why don't you try and work on nail clipping.

I would recommend you to try clipping one nail at a time to take the best benefit from this 'how to trim a squirmy cat's nails' guide, so I would recommend them to visit a vet, instead of trying at home and observe how they do it, then perform a nail trimming at home.


Now, you may think that's not very much but let me tell you something, cats' nails don't grow that quickly, so I would suggest, grab a normal nail clipper and start working on it. If you don't have one, you can find different types of nail clippers on the market. I would suggest you choose a normal and reliable nail clipper like this one.

This nail clipper works best and you will find yourself very much comfortable handling this clipper. Again, don't overdo it, try clipping one or two nails at a time to prevent the nails from becoming long in the first place.

Now the question may arise in your mind – my cat is extremely squirmy, so how am I going to do it? Well, it's hard but not impossible. Let me tell you. There are many medications that you can provide your cat before any stress or anxiety is shown.

You just need to follow the steps of how to trim a squirmy cat's nails thoroughly to succeed. You may also need to provide them some treats to your kitty for being cooperative, even if they are not in the first place but from the next time, your kitty will at least try to cooperate. Avoid giving them any treats, consider high-value treats during the nail trimming procedure.

If you avoid giving any medication until anxiety is shown, then you may have missed the chance as now they are already at the stressed stage. Now, the procedures are going to be counterproductive. They will not cooperate even you try making them with the treats.
How to Trim a Squirmy Cat's Nails?
If you are leaving it until any stress or anxiety is shown then, harshly you are not going to help your cat getting over the discomfort or fear of having its nail clipped. So, you should always try and stop it before the anxiety is shown.

Now, if despite all of these strategies and things, you are still experiencing very little improvement or you failed to perform the nail clippings at your home, then I think you should consider sedation. No improvement even after trying these strategies means you need to speak to your vet – the last option


Yes, there is a certain risk with every anesthetic and sedation, but the risk of sedation is very low compared to other alternatives. The risk only increases if your cat is overweight but sedation is a better option than trying to overpower your kitty.

Conclusion

I hope that this article gives you a few ideas for handling and managing an aggressive and squirmy cat. By following the above tips and strategies you can trim your squirmy cat's nail at home. If you are unable to perform nail clipping at home then I would consider you to visit the vet. The article " How to trim a squirmy cat's nails " is written by Tanu Jaizz.

Talk to your veterinarian and take the final step, don't worry they are not going to compromise their safety.

I hope this article " how to trim a squirmy cat's nails " works best for you. If you want to add something, you are welcome in the comment section or you can directly mail me. 🙂 InPetcare Contact

FAQ

How to calm a Squirmy Cat for Nail Trimming?
There are few ways that you can do to calm a squirmy cat, like play with them to drain their energy, create harmony in your household, teach them to follow instructions and perform some tricks, provide them some medications or sedatives after consulting your vet, etc.
Why my cat becomes squirmy all of a sudden?
There can be many possible reasons, but in a situation like this, when you look to trim their nails, they tend to disappear or behave squirmy as they don't like their nails to be trimmed. Maybe because of some bad experiences or they never faced anything like this or she thinks that you might hurt her, etc…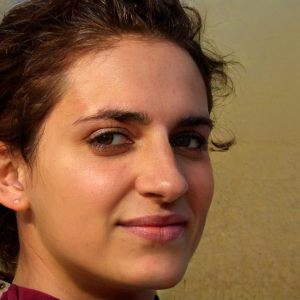 94% of pet owners say their animal pal makes them smile more than once a day. In 2007, I realized that I was made for saving Animals. My father is a Vet, and I think every pet deserves one. I started this blog, "InPetCare", in 2019 with my father to enlighten a wider audience.