In this article, I will discuss the price of Iguana in different countries. This article will provide you with all the information on how much are iguanas in the US and the cost of Iguana in the UK, Canada, and Australia. Before we learn about the price range of iguanas in different countries, I must say that I have not personally investigated all the breeders mentioned below that sell Iguana.

As iguanas are native to south and Central America, including some parts of the Caribbean Islands, they can be hard to find in other countries. However, the market for Iguana is constantly growing. There is a huge chance of finding breeders or organizations that sell iguanas within Canada, the US, the UK & Australia.

Nowadays, exotic pets like iguanas are becoming more popular and the norm for people looking for animal companions. If you don't have enough time to manage a pet like a cat or a dog, then reptiles can be an ideal choice for you. Do you know that Iguana is not a beginner-friendly pet?

They require an experienced reptile owner who has all the learnings and knowledge about taking care of them. Before you adopt an Iguana, make sure that you have all the things ready and prepared for such a long-term commitment. Since Iguana is not as pet as dogs and cats, you might have to make some effort to find one in your locality.

Please don't be worried because the price range and the reputable breeders are mentioned in our article. Let's first begin with knowing how many are iguanas in the US.
How Much Are Iguanas In The US?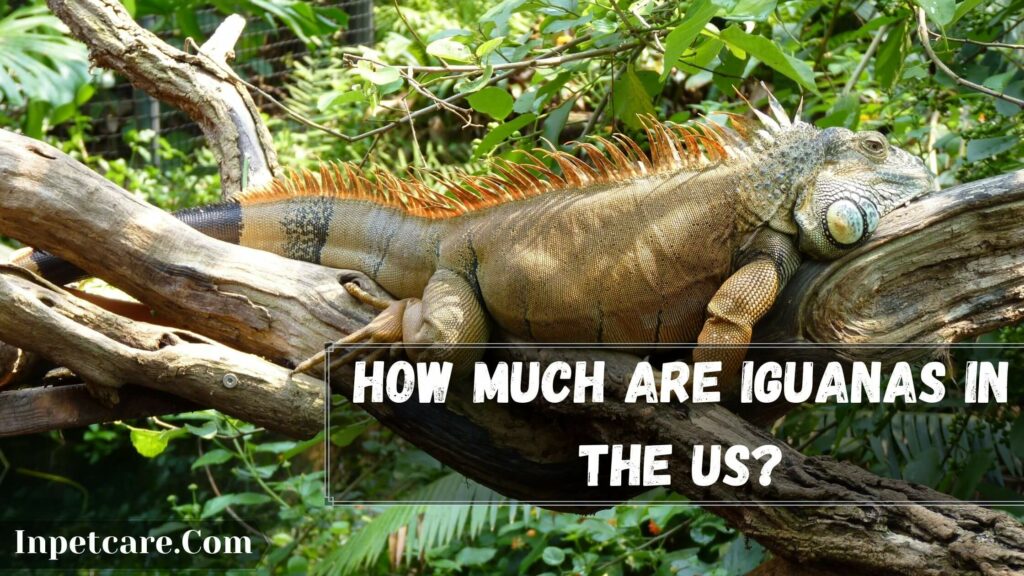 In the US, the most common species of pet Iguana is usually sold in the price range of $15+$40. Depending upon the breeder's reputation, the cost of a green Iguana can also go up to $100.

For some other species of Iguana, like desert Iguana, you might also have to pay around $70-$120. Some rare species of Iguana, like albino iguanas, can cost nearly $1800 to $3000 from a reputable breeder. There are many unique species of iguanas sold in the $300, $400, and $500 range. Iguanas like rhino Iguanas can go up to $600.
Reputable Breeder In the US For Iguanas Adoption
If you want to look for a breeder near your locality, you should first consider asking the locals for a reputable breeder. Other than this, CBReptiles also offers a great list of different Iguana breeders within the USA. Another place to start looking for Pet Iguanas within the USA and check their availability is Iguana And Tortoise Breeders. 

Adopting a pet from these sites may need some research. You can also adopt one from an iguana rescue organization if you want. The people who can no longer take care of iguanas often donate them to rescue organizations. One such organization that lists animals and reptiles like iguanas available for adoption is Fresh Start Rescue. 

Fresh Start Rescue is in New Hampshire and North Carolina. The only disadvantage is that they don't ship any animal or reptile. Therefore, you might have to visit them. Another place where you can start looking for Iguana for adoption is a Resource For Iguana Care And Adoption situated in Minnesota. They also don't ship. if you are looking for breeders that ship Iguanas, then Reptile City & Backwater Reptile
How Much Are Iguanas In The Uk?
In the UK, the Green Iguana can cost you around £78-£100. Talking about the rare species, it can cost you more than £500. Blue iguanas are sold in the price range between €150-and €200. The Rhino Iguana that was recently adopted was priced at £550.
Reputable Breeder In the UK For Iguanas Adoption
There are many places to adopt an Iguana in the United Kingdom. The most widely used sites that can help you find a reptile breeder, especially an Iguana breeder in your locality, are Pets4Homes and Preloved. Another site that is similar and will ship the reptile within the UK is Trovit. All three websites are worth checking out.

You are most likely to find your companion within these three websites. If you are looking for a rescue organisation, then you can adopt one from Tom's Talking Reptiles, which specialises in reptile rehoming. 

Reptile Rescue also helps animals rehome after their previous owner has given them up. Apart from this, both the rescue organisations are very helpful in assisting you with all the setups you need for your pet's terrarium.
How Much Are Iguanas In Australia?
Common Iguana Species like green Iguana were priced at AU$55 – AU$105. For other Iguana species like Blue Iguana & Desert Iguana, you should be expecting to pay AU$200 – AU$300 and AU$100 – AU$150, respectively. Rare species like rhino Iguana are priced at AU$850 – AU$1000. Surprisingly, albino Iguana can cost you a whopping amount of AU$2500 – AU$3700. 
Reputable Breeder In Australia For Iguanas Adoption
In Australia, the best place to look for an Iguana is the Australian Reptile Directory which has a comprehensive list of all reptile breeders around the country. The only disadvantage of using the directory is it will consume a lot of time to find a reputable breeder.

The Australian Reptile Directory has listed reptile breeders alphabetically by name, not by city or area. Regarding free adoption, RSPCA Queensland should be the first place to look for iguanas. The Iguana living in RSPCA Queensland also needs a second chance.

Depending upon your location, the website alone is enough to direct you to what Iguana is available. However, if you are looking to find a reputable breeder that ships Iguana to any state or country, look at the Pet Adoption + Sales website, here you will find Iguana listed occasionally. So it is best to check out every week. Australian Reptile Directory also ships Iguana, but you will have to find the right breeder.
How Much Are Iguanas In Canada?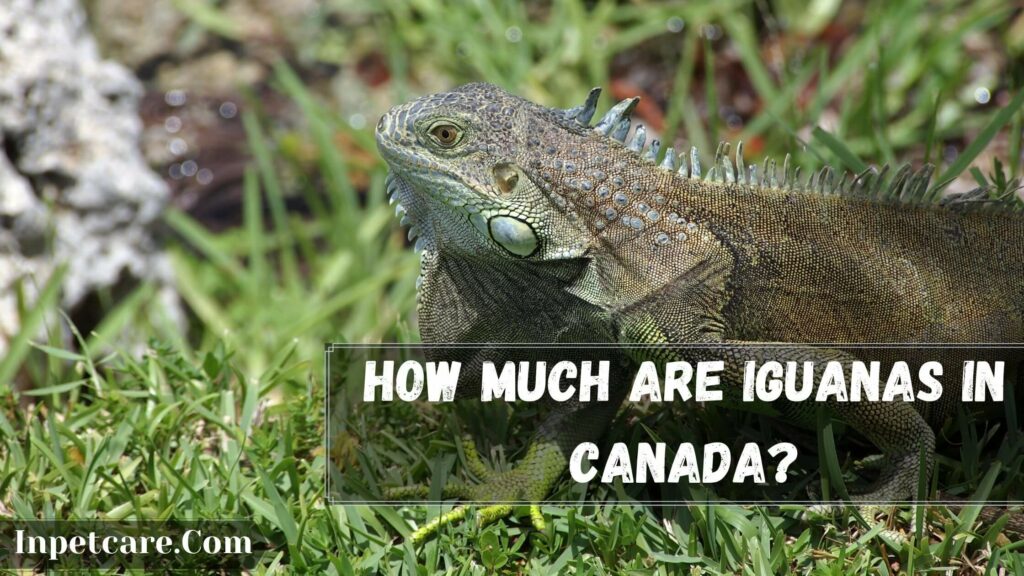 Common species of Iguana can be found in the price range of CA$20-CA$50. Special species of iguanas like desert Iguana and blue Iguana can be priced between $CA85-$CA300. There are many other species of Iguana, like spiny tail Iguana, Cuban Rock Iguana, and rhino Iguana, which can cost you around CA$200-CA$550. Albino iguanas are extremely expensive species of all iguanas, with around CA$3500.
Interesting Further Reading
Reputable Breeder In Canada For Iguanas Adoption
If you are looking for an Iguana that needs rehoming, you should first check out OHMY. Another organization to rescue Iguana is Ladybird Animal Sanctuary. However, they don't always have iguanas to adopt, but there are other reptiles that you can adopt.

If you want an Iguana, it is best to check every week on both websites. Other than this, to find an iguana breeder near your area, you can check All Classifieds. All Reptiles also list some Iguana for sale and can ship to you within Canada. Note that their shipping charges don't vary on your location but on the type of Iguana you want to buy.
Conclusion
You have all the ideas of the Iguana price range and the sites from where you can find & adopt one. I tried my best to give you all the information and options from where you can find a reputable breeder. You should never get a pet from just any breeder as most of them sell wild Iguanas rather than captive-bred Iguana. It is also best to always check the health insurance before adopting any pet.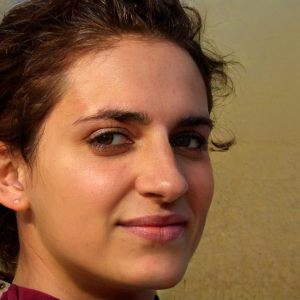 94% of pet owners say their animal pal makes them smile more than once a day. In 2007, I realized that I was made for saving Animals. My father is a Vet, and I think every pet deserves one. I started this blog, "InPetCare", in 2019 with my father to enlighten a wider audience.